Starting a small business is often intimidating and nerve-racking for many people. As small business owners begin their journey of selling products and services the world of digital marketing can seem confusing and daunting. Business owners may ask themselves, do I really need digital marketing? Will digital marketing be expensive? Isn't word of mouth enough? We are in the digital age and therefore it may be time for you to embrace this medium of marketing for your business. In this post, we will discuss why digital marketing is essential for your small business growth in today's day and age.
Digital Marketing is Profitable
One of the main advantages of hiring a digital marketing specialist is the ease of service. You can normally pay a monthly fee for your services to stay active and current online. The best part is that you will have the ability to set goals, ad spend and a time limit. Digital Marketing will allow you to monitor your ROI with data and analytics. This is something that is very difficult to do when using traditional marketing.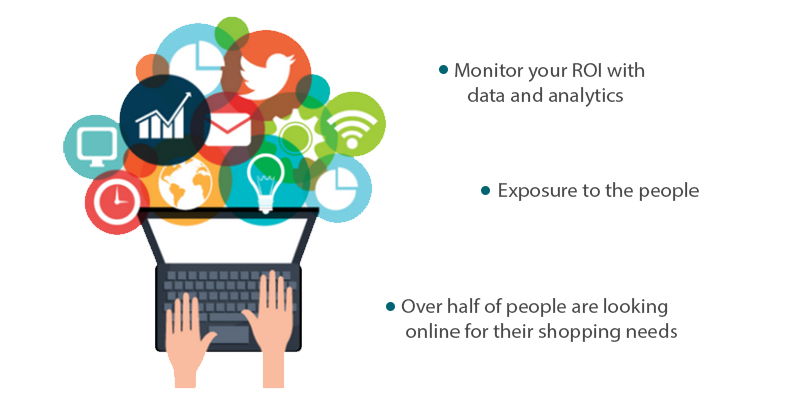 Digital Marketing will earn you visibility
Online visibility means exposure to thousands of people on a daily basis. Not only that, but this is exposure to the people who are looking for products and services like yours. Credibility is also a major factor in whether or not a potential customer is willing to invest in your business. Many people turn to online reviews for reassurance on their choice of business.
Your customers are online and on mobile
Another reason to invest in digital marketing for your small business is because that is where all of your customers are searching for products and services. Long gone are the days of searching the newspaper or the yellow pages for services or takeout. Now people instinctively perform a Google, Yahoo or Bing search. Over half of people are looking online for their shopping needs. It will soon be a rarity to look anywhere else.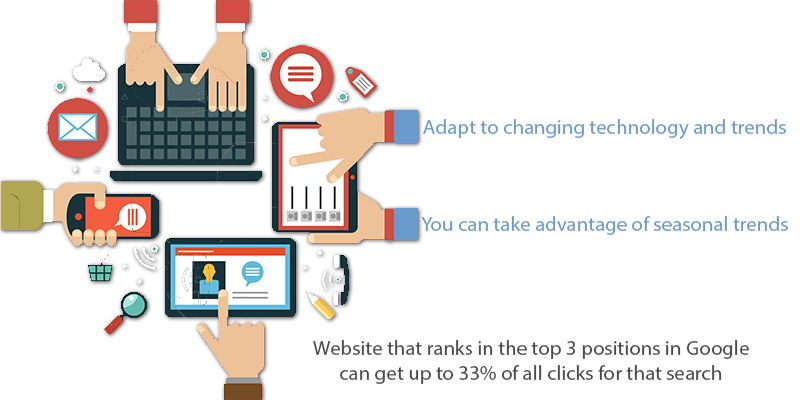 Trust the numbers
Did you know that a website that ranks in the top 3 positions in Google can get up to 33% of all clicks for that search? The boost in traffic and sales will surely justify the spend for a digital marketing strategy. And that's not all digital marketing is also desired by customers.In fact, prefer to hear from brands via email, making a strong case for an engaging email marketing strategy.
Easy to evolve with trends
Once you start the process of digital marketing it will help you to adapt to changing technology and trends. You can embrace the newest social media platform and gain exposure as well as customers. You can create an online brand personality that will help you to stay relevant and project originality. Lastly, you can build on your business or move locations with the ease of keeping your connections. You can take advantage of seasonal trends. Being online helps you to capitalize on these trends, easily and quickly, reaching customers who are looking for a deal.
As you can see digital marketing is teeming with the potential of success for your business. You can start small and grow with your marketing efforts as your business grows. There are so many options to choose from as opposed to traditional marketing. The leading digital marketing company in India, Zinetgo specialized to track your growth through data and analytics. Get in touch with us today and know more.