The Digi-Brains at Zinetgo can build your brand's digital strategy from the ground up. We memorized the ins and outs of the industry and we know exactly what to do, But arguably more important, we also know what not to do. No matter how good your technical SEO is if your content isn't good enough it won't keep your audience's attention. Writing for technical SEO in the past has been a slap-up job that included cramming a keyword into a short piece of content and creating dozens if not hundreds of extraneous pages on your website just in the hopes of grabbing someone via a random search term. Today, content better be engaging and interesting because one of the things that Google checks for in their search algorithm is bounce rates. If your bounce rate is too high because people follow clickbait and don't find anything interesting, your site will suffer. That's one of the key reasons you need to write for humans and not for search engines if you want to drive earned social and search traffic to your website. Great content isn't the only ingredient in the recipe for a successful website — technical SEO helps make the content actionable and discoverable online.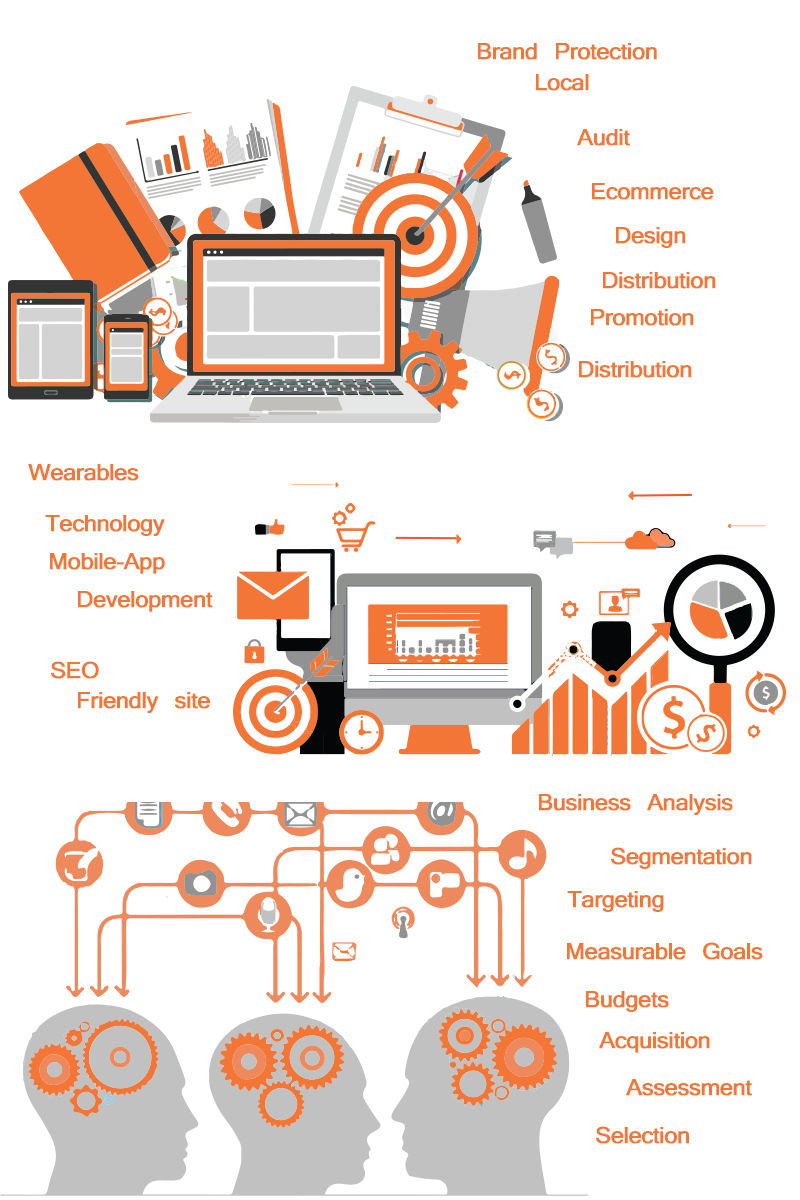 It's no surprise that marketers drool at the thought of a particular piece of content that truly resonates with their audience and "goes viral", but how often does this really happen? Turns out, not too often — which means you're better off finding ways to optimize individual content pieces than put all your time and energy behind a "viral hit". With billions of pieces of content being created and posted every minute, the chances of your article becoming the next big thing are practically infinitesimal. So, if waiting for your article to be picked up by a celebrity isn't the best way to go, perhaps it's time to start looking for other ways to get your content noticed.
1. Just Going For It
We know it, you're interested to start digital marketing, but you want to know the downstream before you dive in. Determine the type of content people want to see and where they want to see it. Next, sit down with a calendar and space out your deliveries, so there's a constant flow of new and compelling content. Finding the relevant content is the unique reason for the existence of any search engine. A successful content should flame up curious thoughts in the reader's mind and answers the burning questions on their minds. There you are solving a problem for them and have the perfect solution in all the way. Until and unless your search engines aren't constrained of your content, It's almost absurd to bring more potential customers under your spell. There is no meaning for optimizing every single piece of content at the splash of a good time for your site.
The attitude towards managing digital marketing is changing and its technology for digital marketing is only getting more delicate every day. It's usual that every year there are different trends in the industry that switch the way we view our lives as a whole.
A successful marketing for millennials should need a bit of time to implement strategies, But it's far from impossible. For being into a massive spending power of marketing effectively, considering the advice discussing here will matters.
2. Not considering mobile
The majority of users browse websites and social networks on their mobile devices, and the digital strategy which you follow doesn't consider this fact, you're already alienating a huge portion of your potential audience. Mobile optimization is an essential ingredient in any digital strategy. If we analyze the data from the last few years. The statistic graphs show a growth of 25 per cent to 50 per cent growth in the traffic from mobile devices to most websites. Still, Many large organizations aren't jumping on the mobile app bandwagon.
Recently a marketing analysing company in Europe shared a static, and that was quite surprising, Their findings state that in the last twelve months, more than 25 per cent of global enterprises have not built, Virtualized or customized a native mobile application. Matter in this slowdown is due to the perceived value of mobile applications by overworked corporate IT departments. Infrastructure and operations development are receiving the major share of the resources, and tech teams are loath to allow marketers to take over control of these mid-range projects.
Now more than every other platform, Mobile devices have become a cornerstone of everyday life across the globe. For customer engagement, generating traffic and significantly bolster sales, Mobile optimized sites and apps are crucial factors of your brand's digital experience.
But above all, a well executed mobile presence will give your brand a competitive edge over the competition. A strong first impression is very crucial, and that is the signature of the first foot. To gain better insight on building a strong first impression with your mobile site and app, we turn to one of the most reputable sources around: Go with Google. Think always, Your mobile presence is the gateway to your brand.
3. Ignoring SEO
Many experts (fake) claim that SEO is a thing of past, but that couldn't be further from the truth. SEO is one of the cornerstones of a competitive web presence, and without it, your entire strategy will fall apart. Implementing proper SEO is the prior one phase of a successful website of any organisation or services. Because SEO is the main factor which holds you up in Internet search engines and giving you a better place on the internet that is why we always tell our customers, If your business is not on the internet, then you will be out of business. The days of building website content for search engine bots is expired. Now, Your content should be created and optimized for readability by humans, not by some type of keyword-munching creature that boosts your rankings for truly terrible content. Maybe the content of your website was created several years ago and is following some of these older standards, it could easily negatively affect the placement of your site in search results. Your SEO rankings ultimately affect your sales and prospecting, So it's an important topic! Look how many of these cardinal sins of the search engine you can find on your website, and make tactics accordingly to chirp them suddenly.
Ineffective implemented navigation may mislead your site visitors in the wrong direction. Likely, Having your navigation too low on the page will inform the robots that the navigation is not an important part of the site. Bots read your site from top to bottom, assigning the greatest importance to information at the top of the page. The goal is to make the site look as natural to search engines as it does to humans, and as valuable. Giving backlinks altogether on a single landing page can have merit, but it can also be dangerous as visitors do not have anywhere to navigate after submitting a form.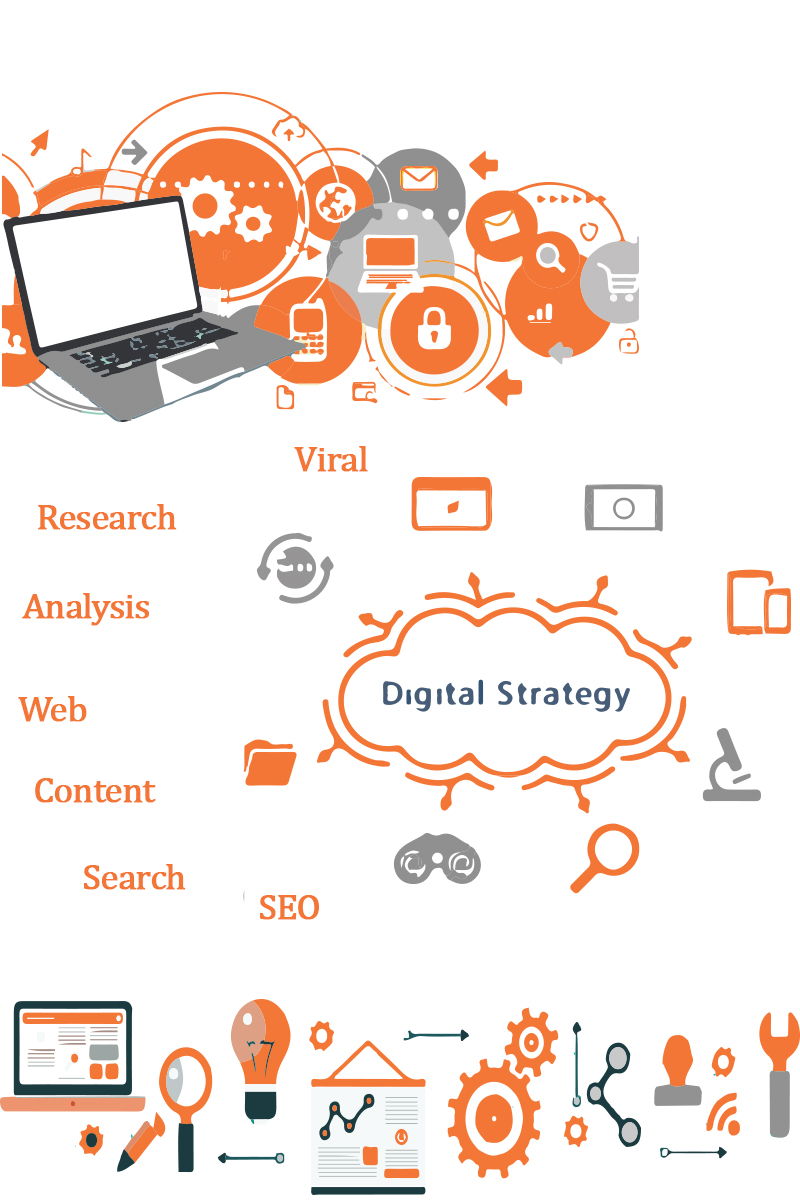 4. Trying every Digital marketing Techniques under the sky
There are thousands of digital marketing techniques, and if you try to implement all of them, your whole platform could crash and burn. Instead, identify your audience, figure out where they are located and take on a strategy to reach them. Focused techniques are successful tactics.
Let's throw away the concept of driving great results and consider the fact that many businesses don't even know whether or not their digital marketing strategies are effective in the first place. You're spending money and generating some leads, but you might not have any idea how to interpret those results.
The key solution here is simple: understand exactly what goals you're trying to drive and figure out the best way to track them. Search around to see what industry norms for these key performance indicators are. If you have the resources, find a consultant that can help you understand performance in relation to your direct competitors. From there, you'll be in a much better position to analyze campaigns and know where your resources are best spent.
It used to be that marketers could create a plan that reached a target market and that was the extent. Today, personalization is what will really capture the potential customers. Your potential customers want to know that they are not just another number. Beyond that, if you are going to attract new customers, then you have to stand out from the competition in the market by ensuring you add in relevance to your target market. Some ways that this can be done is through website personalization, using big data to track purchasing habits and suggest options, and more. There are also some lower cost solutions in the market that can make a big impact on your digital marketing strategy.
5. Not letting it all marinate
Digital marketing takes time, and if you expect instant results, you're going to have a bad time. keep your expectations realistic and understand that it could be weeks or even months before you achieve your goals. Rome wasn't built in a day, and your digital strategy is no different. It takes one brick at a time.
A digital marketer's job is never boring. Whether you're looking for the next great way to hack your PPC results or finding a writer whose content is driving insane traffic on social, something is always shifting and you have to adjust. There's been a lot of discussion about the need for finding fresh new content, but only a few years ago the focus was on fitting as many keywords into the page as possible to rank for SEO. If you're feeling a bit bogged down about which way the pendulum is swinging at the moment, you certainly aren't the only one. Let's dig into whether technical SEO or great content really wins the internet traffic war. Pacing and polishing your content in well-structured and in an organized way will make it easier for search engines to find and deliver the most relevant content to users from your site. Like for example, You are entering to a shop, are you likely to shop in a store where everything is mixed up together and it's impossible to find the size and colour that you really want? If you walked in and everything was fully indexed and well-marked so you could find exactly what you wanted quickly, easily and effortlessly. Technical SEO triggers search engine algorithms to identify and index the content available on your site, always hoping to make the search results that are returned more engaging to users.
A quick responsive site: As bounce rates dramatically increase after 1-2 seconds of page load time
A Mobile-Optimized website, More than 50% of internet traffic is now based on a mobile device.
Less Number of 404 Pages i.e non-loading pages or broken links, And easily-discoverable site metadata that is accessible by search engine spiders.
Focused order of content on your website, so visitors are able to quickly click through and find the information they need.
A myriad of spot answers or other well-indexed content that is available for display by search engine results pages (SERP)
Tags that indicates search engines whether the content is original to your site or syndicated from others.
At last, Old-school techniques include ensuring that the right keywords are available- Both original keywords for your topic as well as long-tail keywords.


6. Failing to identify a target audience
Before you create a digital marketing strategy, you need to identify your brand's target audience. Who are your current clients and who would you like to pursue? Luckily, If you study your audience, a lot of your marketing will take care of itself. An effective production strategy begins with the understanding. In digital marketing, Understanding is the main factor that too shows towards the audience. A better implementation of strategies required for a better response from the audience. Thoughts from their perception and dealing the way in which audience like for, will statically increase the sales and marketing dimensions.
For Gearing-up your dreams in digital platforms, The better choice for any business person whose firm is in Bangalore is Zinetgo, Tie-up with the best digital marketing company in Bangalore, Zinetgo and Give wings for your Business.
The way to digital marketing success is a perilous journey, and we all have missteps from looking every time. The team at Zinetgo, The Best Digital Marketing company in Bangalore is here to guide your efforts. Get in touch with us today and we can start the trek together.