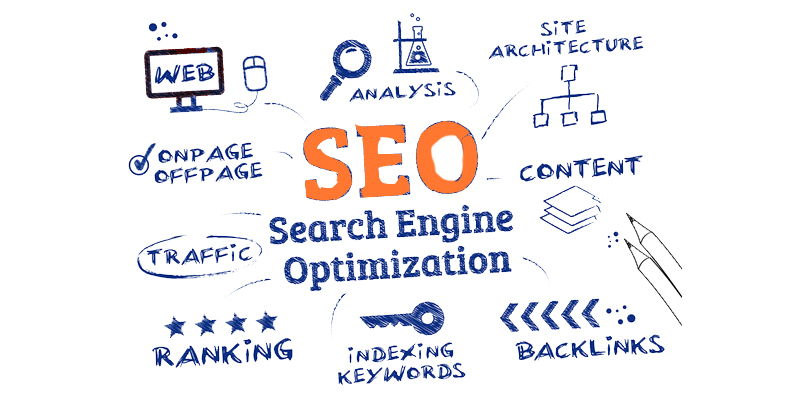 The role of an SEO specialist has gone through many transformations in its relatively short lifecycle. We are at the forefront of technological changes, poised to adapt to the updates of Google's policies, constantly looking to innovate our techniques in order to get that sought-after page 1 ranking for our site. In a world where most companies are now online, it's getting more and more complicated to rank well in popular search engines (like Google and YouTube) and make your content stand out in this heavily saturated search-space. As a Best Digital Marketing Company in Bangalore, Zinetgo have proud to say that, with our experts in SEO each and every client's page of us has scored on the first page.
However, despite the furiously changing nature of the web, there are consistencies that will always ring true for SEO specialists looking to achieve results in their work. Here are our three we'd like to share with you: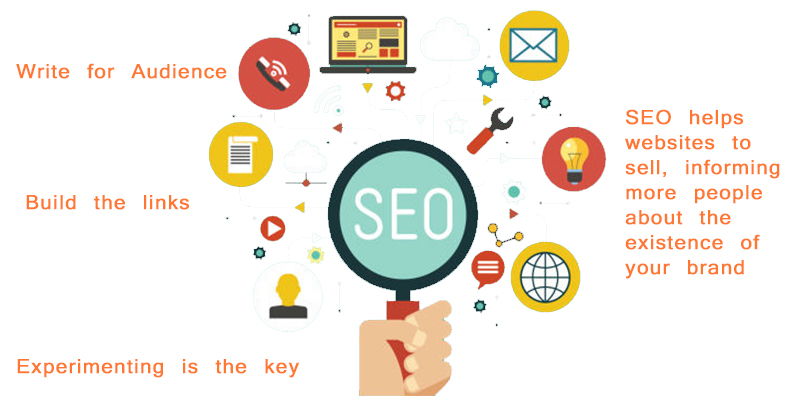 Write for the Audience
We are at the mercy of Google's algorithms. Adhering to Google's penguin and panda updates are obviously something we must all take into account…
But – ignore at your peril the fact that everything you're writing for is for humans. Are your meta-titles and descriptions so stuffed with your chosen keywords that they make the sentence difficult to read? Well, that's a real problem. Humans are notoriously picky creatures, unfortunately, and will not click on something that does not make sense. We simply do not have time. Instead, write your titles, headings, descriptions, any content at all with the intention of being simple and delightful to read. If you are making sense to people, they will listen.

Experimenting is the key
Try new things or be left behind. Quickly. Being dynamic in your work is very important, as you must recognise the techniques that work for you and apply them. Lethargic turnaround times will only make you fall behind on trends and consumer behaviour. A dynamic approach could be testing combinations of keywords on a new page, for example – did you see notable improvement following these changes, or did the results decline? With an improvement, you know you are going in the right direction. Continue refining your work.

For experimenting, it begins and ends with your data – you should be checking Google Analytics regularly to see your site's performance. Create short campaigns, be vigilant to their performance, and collect the results – you will have tangible evidence to convince your boss that this work is going to good places…so keep it up!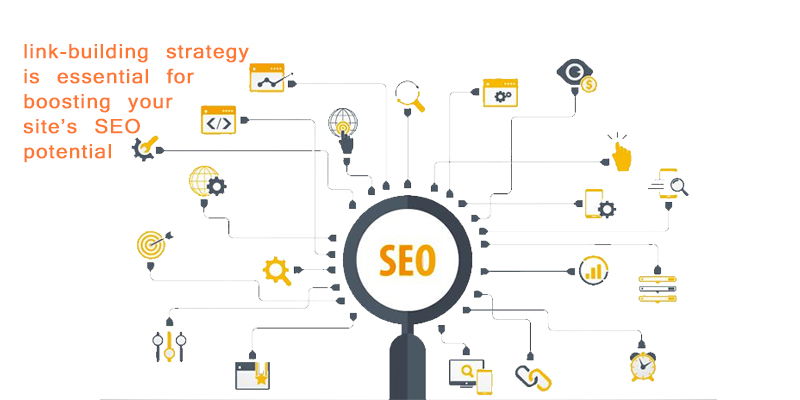 Build the links
A wise (SEO) man once told me that the power of authoritative links is unquestionable. It is still and will always be the most significant factor in determining your site's rankings in search engines. That is why a link-building strategy is essential for boosting your site's SEO potential. Effective content marketing and outreach are key to successful SEO. The work itself may be more time-consuming, but you'll reap the rewards ten-fold if you've gained a single, highly authoritative link.
Do you think you can write a guest blog that can gain a link back to your site? Or produce a piece of content that sites will host, sending their link juice back to yours? These are two simple examples of ways to gain a quality link. It may seem an arduous task, but persistence is important with link-building. Respect the process, crack on with the work, and be patient. This is a vital aspect of SEO that you can't afford to ignore.

In conclusion, these SEO tips have all stood the test of time, and remained the bedrock of a solid SEO approach. There is so much more to SEO out there, however! For the experienced ones out there in the industry – they will know the benefit of each one of these techniques. For the newcomers, always have these in the back of your mind – they will be your platform of success. Depending on the nature of the business or the theme of your blog or news portal, SEO can help you increase the number of clients and readers. It can help you to reduce the costs, to increase the ROI and to make some good and informed business decisions (I.e. penetration of new markets etc.).

In fact, SEO helps websites to sell, informing more people about the existence of your brand or making the site more attractive so the number of digital buyers increases in a natural way. SEO has the ability to improve signals about the relevance and importance of one site in the search engine's eyes in an honest way by using some white SEO techniques.

SEO is an imminent reality for those who understand that the future belongs to informational technology: it is an era committed to the Internet so that the online market is the one with a huge amount of long-term prospects. SEO is for the visionaries, for those who want to reach their full potential. It is for those who believe in success.