A marketplace is an ever-changing place where multiple forces are constantly changing, evolving every single day to shape how the market operates, where it operates and even who reigns. In the recent years, we have witnessed monopolies being born, small businesses growing to multi-million business and multi-billion business exiting the market as a result of changes in the market. If you look closely you will realize that in recent times, technology is the single most powerful force, it has forever changed the Bangalore market. Looks at largest company in Bangalore "Flipkart" this is a company that didn't exist a few years back, also look at global giants like Google, Alibaba, Uber etc, they are relatively new and are all powered by technology. This exciting era where digital businesses are popping up every day is the reason we want to invest and own our business, so let's answer the question on how to start an online business in Bangalore?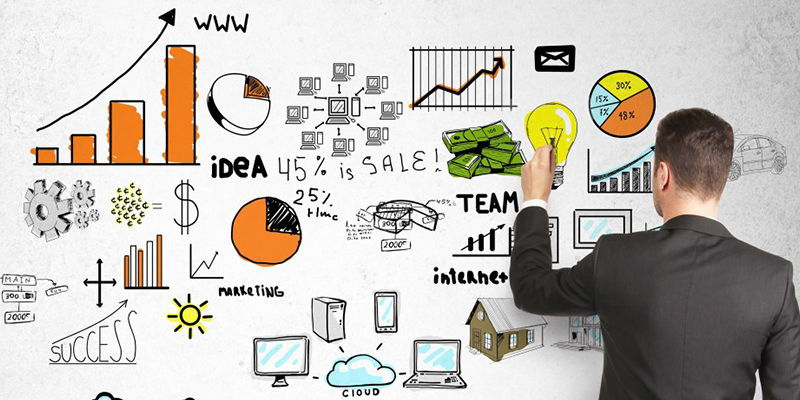 The Bangalore market is in the early evolution as we continue to embrace technology and that makes today the best time to start online business in Bangalore. Though there are tons of online business opportunities in Bangalore we will just look at a few as this guide is to help you start your online business in Bangalore. This article is applicable for all sizes of business but we will major on small business ideas in Bangalore since the largest portion of the population is the youths searching for opportunities to invest.

After analyzing the and realizing the opportunities in the online Bangalore market we felt compelled to write this article, a comprehensive guide explaining how to do business online in Bangalore and help everyone investing online to succeed. Additionally, the Zinetgo,Digital marketing team has developed a platform that will help you become successful online by offering a free platform to do business, a professional e-commerce website and a platform to interact with other business all for free, the platform will help anyone start an online shop, we will cover more on that later.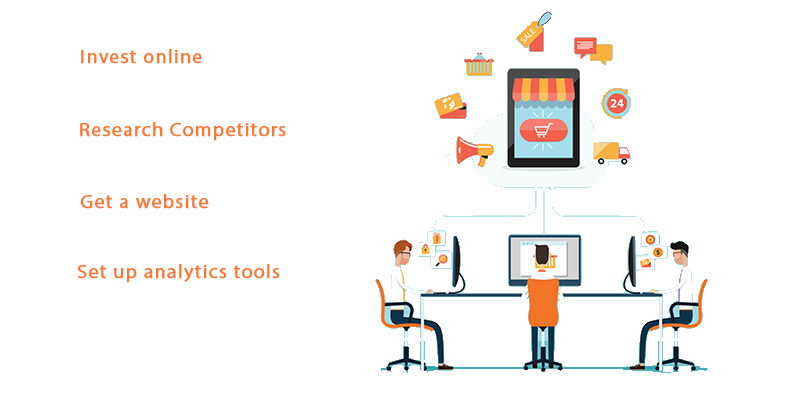 Though there are too many online business opportunities in Bangalore it is important that you approach the market cautiously, the number of businesses failing every day is way too high. Why do online businesses fail? Poor business strategies and investing in the wrong niche is the major causes of online business failure. This article will highlight the common pitfalls and how to avoid them but more importantly, we will explore what you need to do to make your online business succeed.

Why invest online?
The journey of starting an online business starts after answering this question. Some of the major reasons to start web-based business include low startup capital, access to a wide market, higher growth opportunity, low marketing costs, ease of management, 24-hour operation and availability of market data among other factors. With online business the entrance barrier is low and success depends on your strategies and how much effort you put into the business. The following are the steps of starting an online business in Bangalore.

1. Identify your niche
When planning to start a new business there is a probability you already know which niches you are interested in, the niche you feel you feel deeply connected to, something you are already doing or your hobby. Investing in an area you are already familiar with is the advice you will get from most places but it is not always that straightforward, sometimes the niche you feel most familiar or comfortable with might be saturated and investing in such a market would be equivalent with throwing your money away.

So, how do you know if a market is saturated? The easiest way is to do a simple search on Google, if you find a couple of ads followed by well-developed sites from page one to page 3 offering the same product or service you want to invest in, then it might not be the best investment idea if you are a startup. If you have enough capital to compete with the existing business then you might consider investing in these saturated niches but you should be aware that market penetration cost might be way too high and once you conquer, you will need to more money to keep your customers.

2. Research the niche and Competitors
Once you have selected a niche, the next thing to do should be to learn more about the market you are about to invest. This step is critical in evaluating online business ideas in Bangalore, results from this step will help estimate the cost of starting the business and operating a profitable business. Besides the online factors, it is to evaluate what the business entails on the ground, factors like deliveries, customer relations, product differentiation and suppliers.

Google keyword tool will help in doing the analysis but there are other paid tools used by marketers to analyze the market and competition. If you need more analysis you can contact digital marketing agency like Zinetgo, to get better and accurate data and insights.

3. Get a website
We know you operate your business via social media but as a market, we know this business model has an issue with customer retention. Customers who bought from you a month ago from Facebook will have a hard time finding you and without customer retention, your business is doomed to fail. On the other hand, having a website built has proven to be really expensive and for those who charge cheaply they might deliver a website that is not usable, they waste your money and time.

This is the very reason that Zinetgo, digital marketing company in Bangalore has developed a CRM that will enable you to get a professional e-commerce website which is ultra fast, secure, has modern features.

How to optimize your website to make money
a. Create social media accounts and direct all your customers to your website such that it will be easy for them to find you/ your website next time they need your products or services.

b. Optimize your website.

c. Publish blog posts and articles related to your business, this will build your website authority and increase the number of people visiting your site.
d. Make the website presentable, first impression matters. We know you have seen websites that are well built but look terrible, poor quality images, text that is not readable or proportional or even bad colors. With such a website you are portraying your business as disorderly or incompetent.

4 . Set up analytics tools
Analytics tools like Google analytics and Facebook analytics help you keep information about your customers, the market, and business performance. It is important for you to know how many people visited your site and if this number is growing. These analytics tools are essential as operating blindly might lead to your downfall.

That is an overview of the process of starting an online business in Bangalore and the best practices on how to do business online in Bangalore. The most critical part though is the online platform that you use ( a website ), when starting you have these three options

i). Wordpress websites
For startups you can choose a WordPress website because it is cheap and easy to manage but there are issues that come with this one platform like security, speed, extending functionality when your business starts to grow among other issues. On the other hand, it is the most affordable option.
ii) Custom websites
This is the best option and for businesses at growth stage and those that have a complex model. This solution is the one being used by top online businesses in Bangalore like Truneto. The only problem with this model is that it is a bit expensive to have one developed especially if you are a startup.