It is mind-blowing that 65 % of Millennials consider internet search as their most trusted and genuine source of information! Furthermore, over 69% of Indians search online before making a purchase. How many leads or sales does Google send your way from SEO or AdWords every day? Or does your website undergoes leak a fortune in lost sales to your competitors?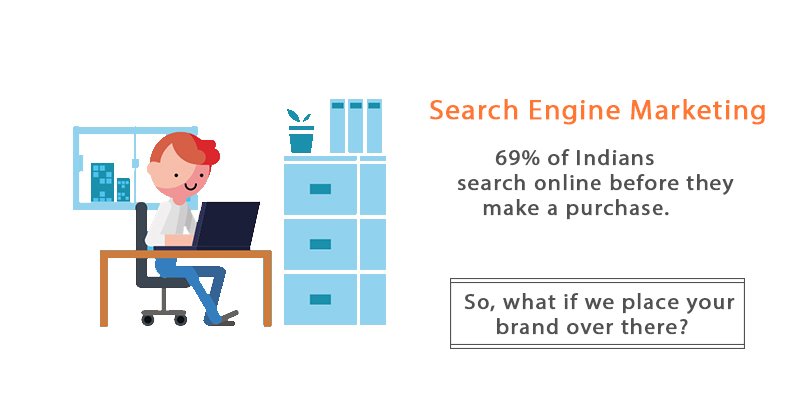 How should search influence your buyers?
Customers tend go through a fairly complex set of micro-steps before deciding whether to make a purchase and what to purchase. Digital marketing company in Bangalore,Zinetgo, we generally lump the customer buying process into three stages; the beginning, the middle, and the end. Here's a quick summary of how we use Search Engine Marketing (SEM) to directly influence prospects at each stage of the buying process:
The beginning. During this stage, people are becoming aware they need something. Their browsing mode tends to be quite passive. We recommend using online advertising, such as the Google Display Network, to help prospects gain awareness of your product or service.
The middle. During this stage, people start actively researching products and services, most often visiting websites, reading reviews, etc. Ranking well in the paid, local and organic search engine results pages is a must.
The end. Search engine marketing tactics such as remarketing, where your ad 'follows' people that have visited your website and helps you reconnect with them by showing relevant ads across their different devices.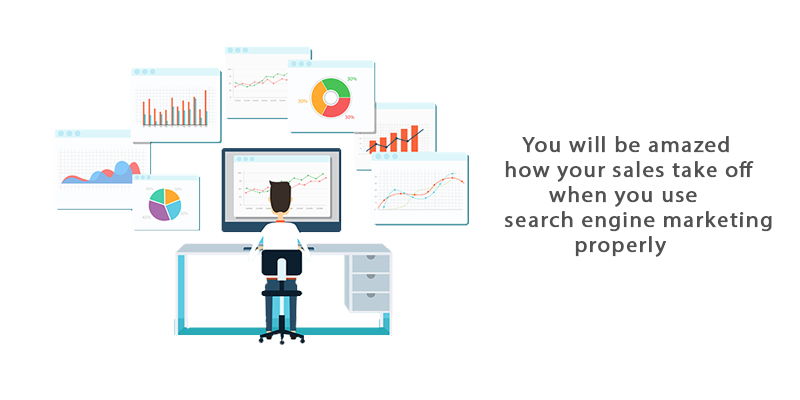 Is Google generating good income for you?
As highlighted above, search engine marketing needs to play a critical role throughout the buying cycle. You will be amazed how your sales take off when you use search engine marketing properly. Have a think about these questions:
Does your business understand the importance of search engine marketing?
How much time and money does your business spend on AdWords and SEO?
How does this compare with the amount of time and money you spend on recruiting, hiring and training your salesmen?
For understanding more about the ways to make business with digital platform, get in touch with the Digital Marketing Company in Bangalore, Zinetgo and give wings to your business dreams.