Customers always required a website that not only is visually appealing, but it must also satisfy their needs in a fast-paced manner. Build your website with leading website designing company in Bangalore, Zinetgo, we deliver your website related needs with core responsibility and convenience. In this blog, you can check out the ways to get more traffic to your website if you currently having one.
Make sure your site responds quickly
Run a speed test to check how your site is doing a fast loading website is a must in today's environment. If your site takes a long time to load you can expect a very high bounce rate, (Over 40% of people leave a website that takes longer than 3 seconds to load).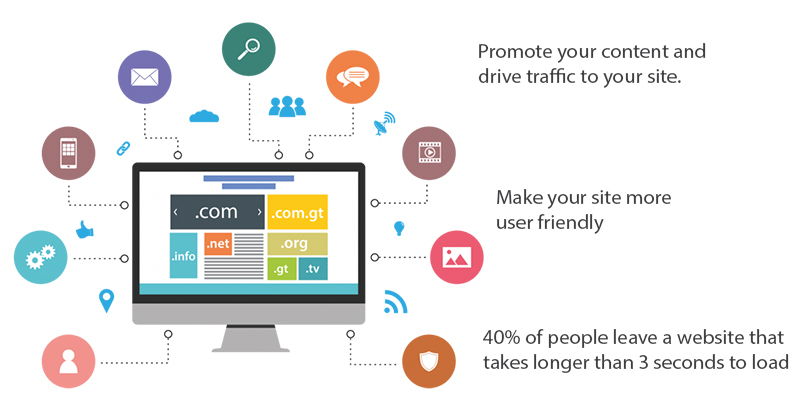 Easy to Navigate
It is important that your website is easy to navigate and user-friendly, make sure everything that you want to showcase such as the contact page, about us, etc. is easy to find. How many clicks does it take to buy your product? (Ideally, it should take less than three).
Get friends and family to test out your website which will give you valuable feedback and give you an idea if any important changes that need to be made to make your site more user-friendly.
Advertise with PPC Marketing
PPC marketing (Pay Per Click) is a fantastic way to use search engine marketing to generate clicks to your website. Every time a person clicks on your advert they will be sent to your website and you pay a small fee.
It is important that your advert is of high quality and well designed as Google rewards good performance. It is as simple as this, the better your adverts are, the more click-through rates and in turn will lower your costs.
You can also use social media channels such as Facebook and Instagram and so on to promote your content and drive traffic to your site.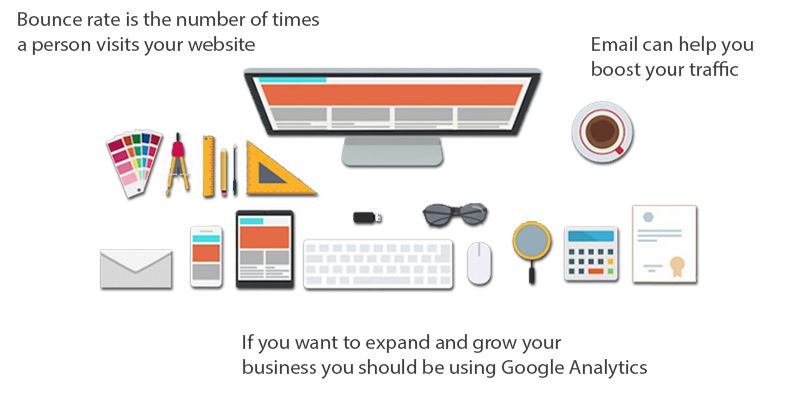 Email Marketing
Getting lots of traffic to your website is your main goal however, you must collect the contact information of the visitors to your website. For example, if the visitors to your site leave without purchasing any of your products there is quite a strong chance that they won't be back, and you will have no way of following up with them in order to attract them back to your website. Email marketing is still a very powerful tool and a good email can help you boost your traffic however, be careful not to spam people with too many emails.
Frequently check Google Analytics
Keeping an eye on your analytics data is highly important, the Google analytics tool allows you to get important information about every aspect of your website such as your visitor demographics, the most popular pages and products and so on. It is important to know where your visitors are coming from especially if you are targeting a specific audience. Google Analytics will tell you if your hard work is paying off, it will show you how visitors found your site, if they found it directly through a referral, from anotherwebsite such as Twitter, Facebook or other search engines. Google Analytics report the Bounce Rate of a website/webpage, the bounce rate is the number of times a person visits your website and leaves from the landing page without browsing any further through your website. If your bounce rate is high unfortunately this could mean that the visitor did not find what they were looking for or the page was not user friendly. If this is the case you will have to look at these issues in order to resolve the high bounce rate. And remember Google rewards good performance!
If you want to expand and grow your business you should be using Google Analytics.
The main goal of your visitor is to find a solution if your website can show them fast and effectively that you have the solution to their problem there should be no reason for them to leave your website without getting that solution.
Make sure your site is fully responsive
People are no longer browsing on desktop PCs, today more people than ever are using their mobile devices to access the web. It is highly important that your website is accessible over a number of devices or you can be assured that the visitors to your site will go elsewhere.