Creating content that attracts and drives new business requires the use of some key ingredients – and the leading digital marketing company in Bangalore, Zinetgo is sharing that simple recipe for success. Content is king so it's worth investing in. Maximise your content's ROI using these six proven techniques.

1. Evergreen Content
Many marketers look to trends and industry news to find topics for their next piece of content. This can achieve engagement while the topic is relevant, but its impact can be short-lived. Your content schedule should always contain a mix of topical and "evergreen" content. "Evergreen" content, features a topic or issue that is always relevant and has no expiration date.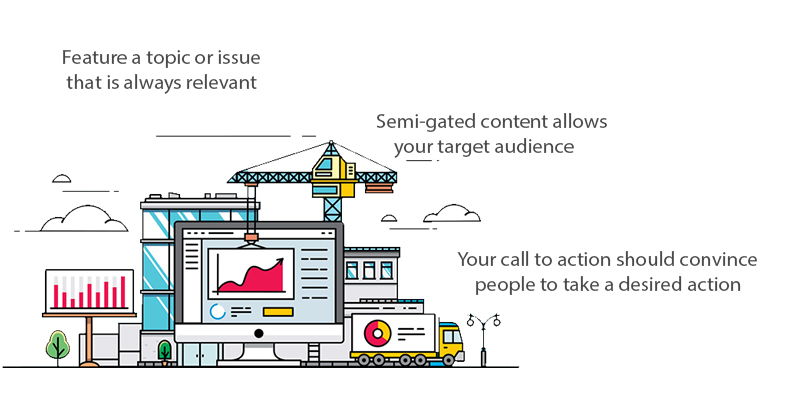 2. Semi-Gated Content
Content is all about delivering value. Empowering your customers with knowledge they can use to better their lives or business will keep them coming back. In delivering such value, it's okay to ask for a something in return. That's where the idea of semi-gated content comes in. Semi-gated content allows your target audience to read part of your content, but asks them to submit some of their details to read the rest.
3. Use an easy-to-read format
Another important factor that influences your content's ability to convert is the format. You may have plenty of useful tips and information that your readers would appreciate. But writing about them in huge chunks of text doesn't make it easy for people to read and process. That kind of format can hurt your conversion rate, as people may be unable to understand what you're trying to say.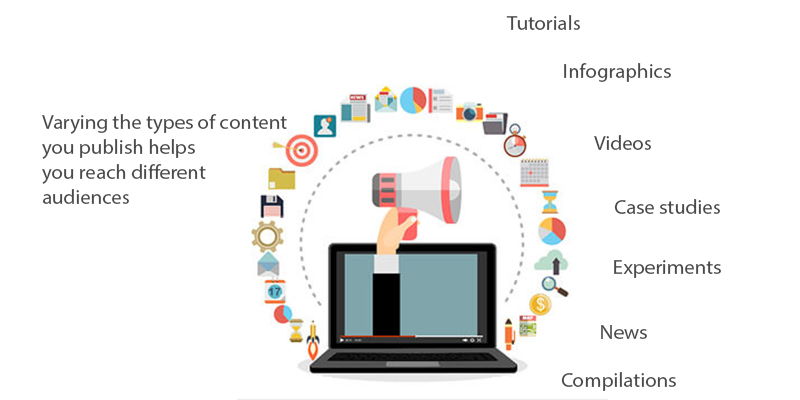 4. Clever Use of CTAs
A critical mistake many marketers make is publishing great content, but not including a Call-To-Action. Every piece of content you publish should feature a CTA. If a user has landed on your website and is actively engaging with your content – you need to take advantage of the opportunity. A simple sentence can direct them to the next phase of your user journey. Your call to action should convince people to take a desired action. Maybe your CTA is at the end of a blog post, urging people to subscribe to your newsletter or download your latest e-book. Or maybe it's a CTA on your landing page for a product or service you're offering. Even your video content needs a CTA to drive conversions.
5. Use Different Types of Content
Varying the types of content you publish helps you reach different audiences.
Use everything you can think of that can add a different touch to your content every time you publish, such as:
Infographics.
Videos.
Case studies.
Experiments.
News.
Tutorials.
Compilations


6. Use the best social channels for your business
Yes, even the most popular businesses put-in efforts to get their content right in front of their readers. But when it comes to distributing and sharing content on social media, reaching out to people through a right social channel is very important. However, this involves doing a lot of research and gaining enough industry insights while also considering the limits of each channel.
If you have a wide customer base, select multiple social media channels to promote your content. In case you're considering paid advertising campaigns, you have to be very specific about what you want to do and what channel will bring the maximum returns on your investment.
These are some of the most effective ways to create high-converting content. You may be a novice content marketer or an expert just looking to expand your knowledge. Either way, these easy and effective tips can help you improve your content to boost conversions.