Going online is the best thing that can happen to your business and work these days. While the internet is getting to a whole lot of newer places and people with the technical advancements, the scopes, the audience, the spread of word in the market and world has also got a new dimension. Though it is very easy to get online – get a website done, put the content on and then market the same via various channels; the whole process has a number of bottlenecks. Which web designing service to choose, which server to book, which platform to choose for the website etc. This post will focus on various important factors one should consider while choosing a web designing company and how would the choice impact their business. So, let us find out how to make the right choice.

1. Be clear about the requirements
While you are deciding to go online, it is important that you should have a clear cut picture of your website requirements. If you have to post just static content then you will not need any complex website which means that going into a lot of technicalities and plug-ins etc is not required. Sometimes people get duped in terms of website functionalities. Being clear about what you want and being a little read and informed about your requirements will save you a lot of time as well as money.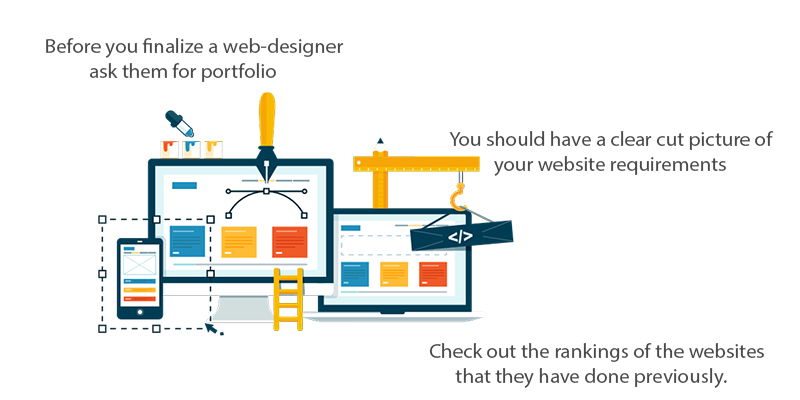 2. Comparisons and Analysis
Browse the internet to find if you have competitor websites or browse the websites that are similar to your website. This will give an idea of the content that you have to post in order to be different from the already existing websites.

3. Portfolios are a MUST
Before you finalize a web-designer for your website, you should ask them for sending a portfolio in which you can find their previous works with details of functionalities, chronological work sequence and the technologies. The comparison of portfolios will help you in differentiating the really good web-designers from the rest. It is important that you also check the time sequence.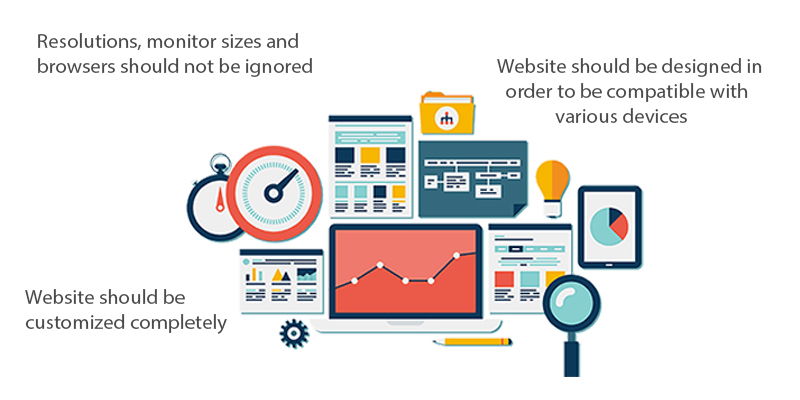 4. Technology, Trends and Rankings
While you are choosing a web designing company in Bangalore, you should check on three things – Technology, Trends and Rankings. It is a must that the technology you wish to make your website it is well understood as well as well worked upon by the company you are choosing. Experience is a valuable asset and if the company has it, it is a plus point. Try to assess whether the websites designed by the company are confirming to the recent trends or not. The push notifications buttons, active chat notifications, subscriptions, follow buttons and App Buttons are some recent things that are generally incorporated in the websites these days.
5. Testimonials, Research and Domain Experience
You should check the testimonials of the company you are going to choose. Though generally, the testimonials are good; you can dig deep and make some calls to the previous clients to know the work relationship and process of working of the web designing company. A bit of research into the working procedure, visiting the actual office, having conversations with the person who is actually going to work on your project etc can also make you understand the company better. When you check the portfolios, you should also check whether the company has some experience in the kind of domain you wish to work.
If you are in search of a professional web designing company for your website. Get in touch with the leading web designing company in Bangalore, Zinetgo and make your website dream bold like never before.