2019: The Era Of WhatsApp Ads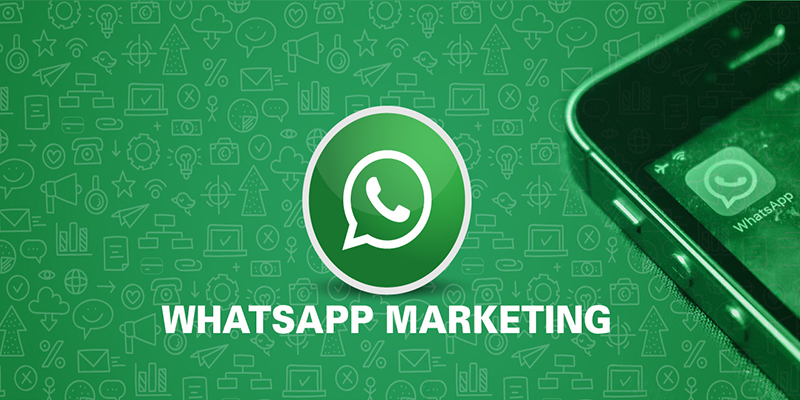 Stop Just Pinging!! Start Just Thinking. WhatsApp, What is that? Is it just like a messenger? Not anymore. The coming year, The marketing worlds are liberated to grow on Whatsapp. Whatsapp is a powerful tool. It has become widely popular due to its simplicity. Apart from using it for personal communication, you can use Whatsapp for your business in various ways. it is cost effective and you can get started quickly. Are you using Whatsapp in your business ?. Undoubtedly we can say 2019 is definitely gonna be an era of Whatsapp ads or Whatsapp oriented marketing. All the surveys and statistics results are notifying digital marketing to generate effective strategies to be on the track. Researchers telling that Whatsapp marketing is a great way to read both Customers and Business.
Zinetgo, The leader in Digital marketing has already generated effective tactics to make your company a perfect bonding with the customers using the WhatsApp orientation. For your kind knowledge about Whatsapp ads and the future of it, We are clearly mentioning all the details about it on this blog.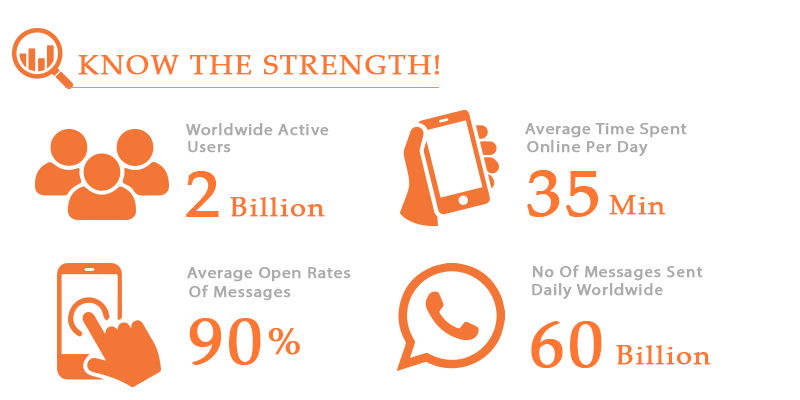 What are the ways to implement WhatsApp in your Business?
Using Whatsapp for Customer support
Using Whatsapp for Customer communication
Using WhatsApp for Marketing & Promotion
Using Whatsapp for Internal Team Communication
Whatsapp is not only a messenger app, But It can also do much magic by using it creatively. Many individuals and certain organisation have created many businesses using Whatsapp as a platform and some are using it to grow their business in a Cost-effective manner. Based on individuals perspective on utilising the digital resource, Whatsapp has been used as:

Medical Consultation
Food ordering using Whatsapp
Concierge Services
Government Services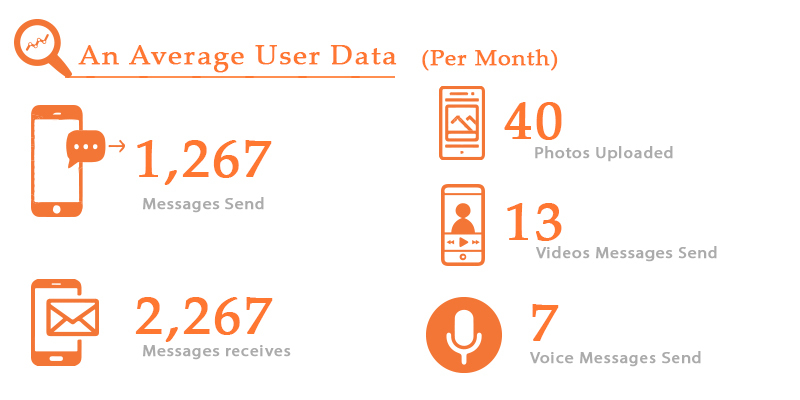 In many sectors, Whatsapp is used as a Booking platform For their services. A lot of local restaurants are now offering their users an option to order food using a Whatsapp message. so that customers can communicate their preference instantly. Apart from the Commercial aspect, Several family doctors have now started offering consultation on Whatsapp. Of course, it can replace an In-person visit but you can always text your doctor and ask about common medical queries, Apart from this, medical stores now accept photos of prescription and delivery medicines. Different sectors use the possibilities of Whatsapp for complaints, suggestion and information.

Whether you are still in think of " How you can connect your business with the Whatsapp ads?" " How you will get the better advantage from it?". In the beginning, The beta term of Whatsapp prototype has created a storm in the messaging revolution. The whole universe has accepted the ideas that generate from the Digital marketing thunder. The tactics that Digital marketing experts executed to implant the audience to the screen is the attractiveness of the content and the way which it expressed or presented.
Globally, Whatsapp has 2 billion users where a transition of 60 billion messages is happening. We can't close our eyes to this fact. Brilliant entrepreneurs will take the advantage of this static. In fact, Just like facebook, Whatsapp will soon change into a social advertising opportunity for businesses. If you are an entrepreneur who seeks success, you soon need to consider Whatsapp as a new communication marketing and advertising channel, Due to the dual face, socio-economy or socio-commercial purposes that WhatsApp serves, people can utilise the wide possibilities of it.
Think for a while, And be honest about this question, How many times per week do you use your phone to Whatsapp your friends or colleagues? You are definitely the one among in the one billion people in the world that use WhatsApp on daily basis. With more than 1 billion daily active users, it makes sense for Facebook to turn the messaging service into a business opportunity. Another aspect of changing the WhatsApp into a social advertising platform is to make the users more engaged with the FMCG or to make the product to FMCG, The global acceptance of this simple messaging app can possibly make any product more popular to the users. Through specific targeting the business will reach to the right audience, for that the authority is collecting and analysing the data, This way the business could start reaching the exact audience.
Here we are mentioning certain pre-attained facts from reliable sources:
Business profile: In the new feature, there is a possibility to set-up a business profile including name, location, description, website.
Verification: Business accounts are specially verified with a green check mark to guarantee the reliability to the audience
Statistics: The upcoming feature includes simple statistics to show the user to know about the number of send and received messages.
Automation: The customers or the targeted audience will receive automated messages when absent.
The reason why business, why business should incorporate WhatsApp marketing campaign strategy in their marketing campaign, is its power, interactive nature, great convenience personal touch and effective applicability.
The best reason to include WhatsApp marketing campaign for business is, the great number of their customer would already be using it when they can target and covert via WhatsApp marketing.
Once if you came to know about the endless possibilities that you can gin from the WhatsApp ads, just think to convert your Digital marketing managing to the Best Digital marketing company in Bangalore, Zinetgo. We are currently serving many reputed companies to grow their business on online platforms.